Next edition
17 > 21 January 2024
Showrooms open from 9:30 a.m. to 7:30 p.m.
Late-night on Saturday January 20, 2024 from 6:30 p.m.
Free Event
Open to the general public
and professionals
Information point from 17 > 21 January 2024
from 10 a.m. to 7 p.m.
Hôtel Bel Ami
7/11 rue Saint-Benoît 75006 Paris
Showroom opening hours: 9:30 am to 7:30 pm from Wednesday 17th to Sunday 21st January
Evening event: Saturday 20th January 2023 from 6:30 pm to 9:30 pm
Free shuttles: Right bank (place des Petits-Pères) and Left Bank (place St Germain)
Open to international Houses that are putting décor and the art of living on the map—upscale,
prestigious representatives from the professions of furniture, lighting, carpeting, home textiles and decoration accessories.
This event acts in parallel to complement the offer of textiles, wall coverings, wallpaper and trimmings
that together make Paris Déco Off the unique, renowned event it is today.
Industry professionals and connoisseurs from the general public will discover new collections, a sneak preview of upcoming creations, limited editions,
and unique pieces all in the showrooms, as well as incredibly original events that will dress up the nearby streets and partnering Parisian institutions…
In order to receive in preview all the information and details of the event, Deco News, animations, practical sheet…
Find all the participating showrooms
More than 45 Houses open their doors for 5 days from 9:30 a.m. to 7:30 p.m.
Find all the information about Paris Déco Home throughout the year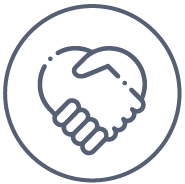 In order to receive in preview all the information and details of the event, Deco News, animations, practical sheet…